Seattle Night Shoot Photography Class
This is Cork & Click's Seattle and West Seattle Night Shoot Photography Classes. In this class we will be starting as the sun sets and teach you how to capture those images shooting directly into the sun. Then after the sun sets we will capture our beautiful city at night! We will go through techniques of isolating your Aperture and Shutter Speed to capture different types of night time shots. A train may come by and we will show you how to capture motion blur.
Prerequisites:
– The basic understanding of your camera;
– Aperture, Shutter speed, ISO
What you need to bring:
– Camera
– Fully charged battery
– Tri-Pod is extremely helpful, but not necessary.
– Comfortable walking shoes.
Included in fee:
– Hands on photography instruction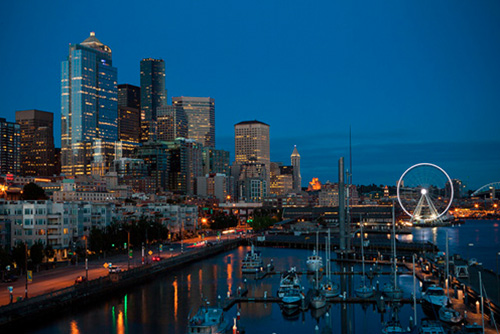 Register for an upcoming class.
Not sure if an upcoming class fits your schedule? Buy a Seattle Night Shoot Class Certificate! The Class Certificates are good for One (1) year from the day of purchase.
Buy a Seattle Night Shoot Photography Class Certificate!
$159.00
Bring a friend, significant other, or group and save!
Have a friend, significant other or a group you want to take a class with? Book a class with multiple people or Buy multiple Class Gift Certificates and Save!
Buy Two (2) class certificates and Save 10%
Use Promo Code BUY2SAVE10
Buy Three (3) class certificates and Save 15%
Use Promo Code BUY3SAVE15
Buy Four (4) class certificates and Save 20%
Use Promo Code BUY4SAVE20